About energy deregulation in MA
Massachusetts residents are no longer forced to get their electricity supply from the utility companies. Deregulation allowed third-party suppliers to compete with utilities to provide electricity for your home or business. More players has led to more competitive prices, meaning you can sometimes find cheaper electricity supply rates in the supplier marketplace than your current utility's basic service offering—or even switch to cleaner electricity (think: renewable sources instead of fossil fuels) at an affordable rate. You still get one bill from your utility, since they still deliver  the electricity to you (they own the transmission lines and the box outside your home)—but the supply rate on your bill would reflect your third-party selection.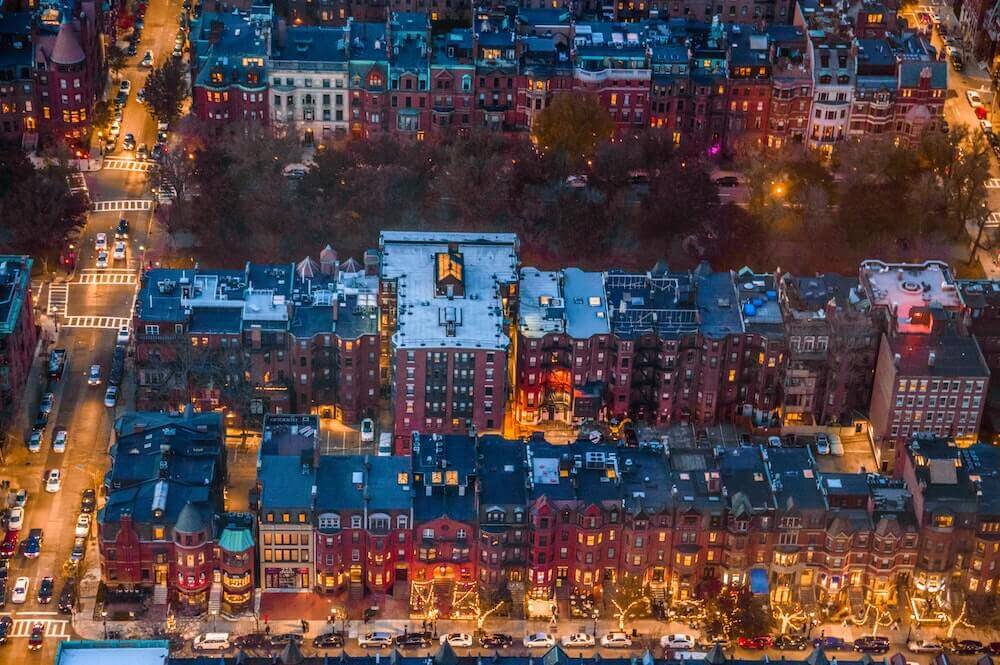 Electricity rates by utility in MA
The cost of each MA utility company's fixed basic service rate across all the areas they serve. This data is meant for informational purposes only, as prices will be different based on your exact zip code.
| Utility Company | Current Basic Service Rate |
| --- | --- |
| Eversource (East) | 17.871 ¢/kWh (valid through 07/01/2022 to 12/31/2022) |
| Eversource (West) | 15.348 ¢/kWh (valid through 07/01/2022 to 12/31/2022) |
| National Grid (MA) | 33.891 ¢/kWh (valid through 11/01/2022 to 04/30/2023) |
| Unitil | 22.187 ¢/kWh (valid through 12/01/2022 to 07/31/2023) |
Understanding your utility basic service rate
Low-cost, but not always the cheapest available
As a Massachusetts resident, you might be receiving electricity from one of the three main investor-owned utility companies. If you've never talked with them about your current plan or shopped around yourself for more affordable or cleaner electricity options elsewhere, then you're likely on your utility's basic service offering. Alternatively, it's possible you could be on a Community Choice Electricity plan if available in your area, or your area may have a municipally owned electric company (Municipal Light Plant). But, if you're on your utility's basic service offering, the rate is made up of a few different cost components. Most notably, your utility is usually choosing an electricity supplier who submits to them the cheapest bid. The utility's goal is to pay the least for the electric supply, so they can pass on a low rate to you. The utility then determines, and regulators approve, what it costs them to deliver   the electricity to your home (after all, they still own the equipment, the transmission lines, and the meter at your house, apartment or business. This is the "delivery" charge on your bill. But even still, you can often find a lower rate for a similar electricity plan through a third-party supplier directly—that's the beauty of a deregulated market.
Not always the most eco-friendly energy plan
For the eco-conscious consumer, the utility's basic service offering also falls short on sustainability and green energy. The basic service consists of what's called "mixed energy"—that is, the energy is coming from part fossil fuels and part renewables with a higher emphasis on fossil fuels. And while the basic service must include a percentage of renewable energy as mandated by MA's minimal required clean energy standard, it does not exceed that standard like some of the competitive third-party suppliers do. So if cleaner energy is a priority for you, you can find it at more affordable, low-cost rates via the supplier market than through your utility company.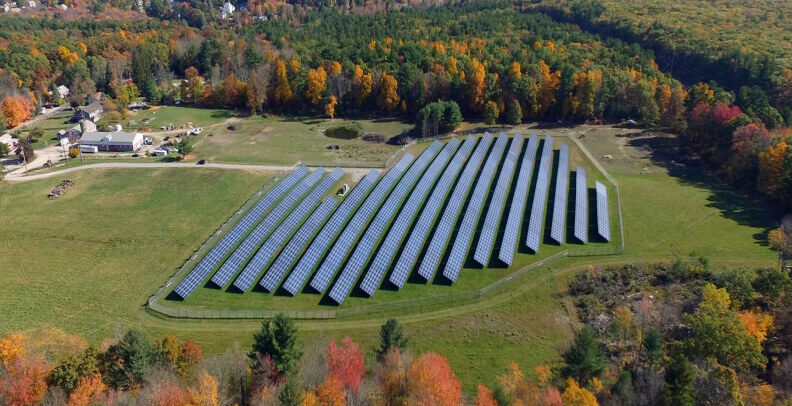 Save on your electricity with community solar—no rooftop panels needed
Community solar allows you to enjoy the cost-saving benefits of solar power without installing rooftop panels. Local solar farms pump clean energy onto the overall electric grid; as a Massachusetts resident or business owner, you can subscribe to a farm and get credited for a share of the power it produces. These credits, enabled by government incentives, are received as a discount on your own electricity costs—like a reward for helping the environment.
Lower your electricity bills and help the environment. Let Perch match you to a local solar farm.
Utility companies in MA
Eversource

Eversource is New England's second largest utility company, delivering electricity and gas to over 4M customers across Massachusetts, Connecticut and New Hampshire. Eversource has East and West divisions—stemming from the acquisitions of Northeast Utilities (NSTAR) and Western Massachusetts Electricity Company (WMECo). Combined, Eversource brings electricity to key areas such as Greater Boston, Lexington, Newton, Brookline, Cape Cod and Martha's Vineyard in Eastern MA, and the Berkshires, Franklin and Hampshire in Western MA. It delivers electricity to all customers on a monopoly basis and is required by state law to provide a so-called "basic service" supply to customers who have not chosen their own choice of supply.

National Grid

National Grid has headquarters in both the U.K. and the U.S., with their U.S. business based in Massachusetts and delivering electricity and gas to over 3M people in Massachusetts, New York and Rhode Island. In total, National Grid serves 168 communities throughout Massachusetts including Brockton, Marlborough, Franklin and Nantucket Island. Today, National Grid, including its Nantucket Electric subsidiary, is the largest electric utility in Massachusetts and serves electricity to over 3.3M customers in nearly 900 cities throughout New England and New York.

Unitil

Established in 1984, Unitil is the smallest of Massachusetts' three utility companies, serving electricity to more than 100K customers and gas to more than 80K customers. In addition to Massachusetts, Unitil also serves Maine and New Hampshire. In MA, their main territories are Ashby, Fitchburg, Leominster, Lunenburg, Shirley, Townsend and West Townsend.
Electricity suppliers in MA
There are more than 40 energy suppliers in MA, each offering different electricity rates and mixes of electricity sources. Some of the more prominent suppliers are Constellation, Infinite Energy, North American Power, Sperian Energy and YEP Energy.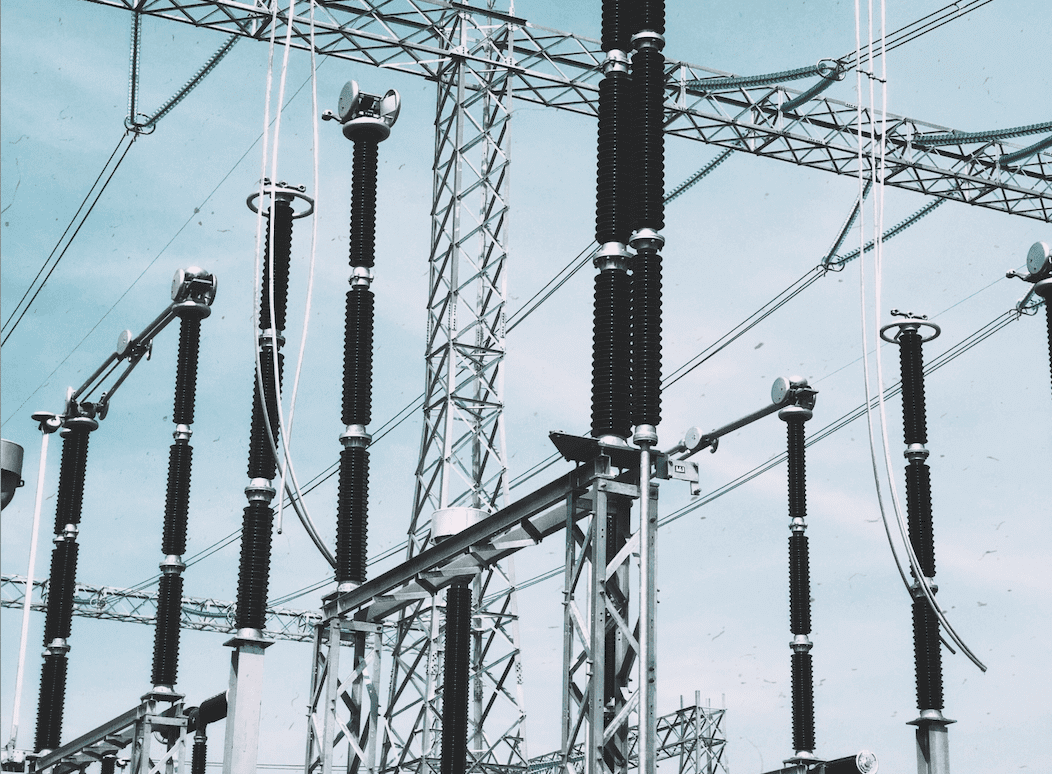 Other electricity programs for some MA residents
Municipally-owned electric companies
In certain cities and towns, residents don't use one of the three main utility companies—and instead have a dedicated municipally-owned electric company, or Municipal Light Plant (MLP).
Municipal aggregation and Community Choice Electricity
Municipal aggregation or Community Choice Electricity is when your city or town negotiates a rate with a third-party supplier on behalf of all residents—often lower than the utility's basic service rate but not always the cheapest rate available or backed by the cleanest energy.
Difference between your utility company vs electricity supplier
It's a common misconception that utility companies are handling every aspect of your electricity. In fact, third-party suppliers, as well as the part of the utility company responsible for default basic service, are both buying up electricity supply. Then the utility is the one delivering your electricity and billing you for it.
Perch helps you find savings in the supplier marketplace to find a better deal or switch to cleaner electricity
Taking advantage of MA's electricity supplier marketplace is the best way to find savings compared to the local utility's basic service supply rate—or even switch to affordable cleaner energy. But it can be time-consuming and confusing.
You need to shop the market: Supply rates go up and down and need your constant attention.

You need to become a contract expert: Suppliers may hike prices after an introductory period, or they put you on a variable rate.

You need to switch suppliers regularly: Waiting on hold. Hustling with customer service. You don't have time for that.
Perch handles all of that for you, automatically. We're always looking out for you, your wallet and the environment.
Electricity composition in MA
What sources are generating MA's electricity
Non-renewable natural gas dominates MA's energy generation, but the tides are shifting and renewables are poised to make up significant ground in coming years. Fitting for a coastal state, hydro holds a modest but impactful percentage of current energy generation—coming from the 30 conventional hydroelectric power plants in the state. The most exciting development, however, will be in non-hydro renewables such as solar and wind, each seeing a historical level of support in the form of increased funding, government incentives, research and development.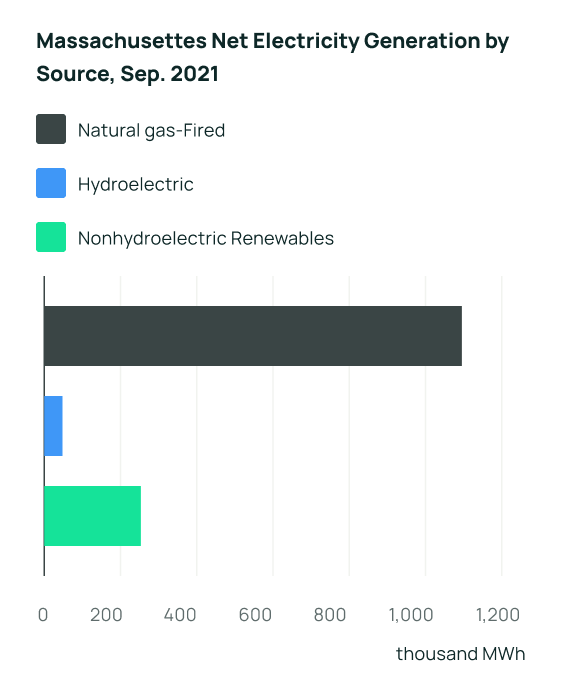 Electricity usage in MA
Average residential household energy usage
As a renter or homeowner in Massachusetts, your cost of electricity is directly impacted by your individual and household energy usage. The first step to keeping your usage—and your bill—low is understanding what aspects of your home are using up the most power.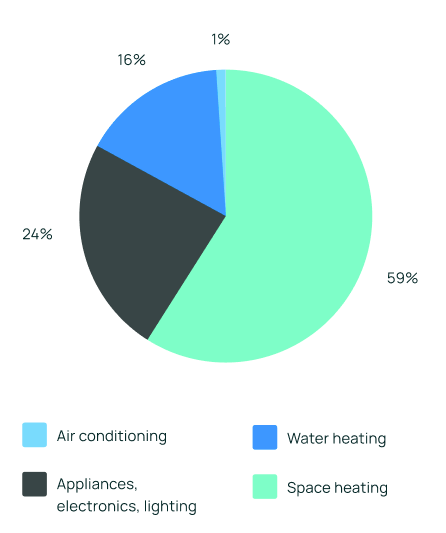 Renewable energy in MA
Massachusetts has historically been a leader in the shift to a renewable energy future
In 1997, it was one of the first states to implement a Renewable Portfolio Standard (RPS), requiring utilities and electricity suppliers to meet a minimum percentage of their electricity to be produced by renewable sources.

Massachusetts has continuously updated its RPS percentage and also its Clean Peak Standard, recently totaling 51% (2022), and potential new legislation could accelerate that percentage even more in future years.

Initiatives like the Solar Massachusetts Renewable Target (SMART) offer cash incentives to homeowners and businesses that install solar panels

The Global Warming Solutions Act (GWSA) establishes statewide limits on greenhouse gas emissions.

MA is investing heavily in renewable energy projects like the development of the U.S.A.'s first commercial-scale offshore wind farm—set to contribute energy to the grid in 2023.
Renewable energy no longer means expensive energy
It's these government regulations and project investments that will continue to transform access to renewable energy in Massachusetts—making it available to everyone at affordable costs. As it becomes easier and more financially beneficial for developers to build (and investors to invest in) renewable energy projects, those savings get passed onto consumers in the form of lower electricity rates on this clean energy. In fact, in many locations across America, it is actually cheaper now to build new wind energy and solar projects than it is to operate existing coal-fired power plants. The days of renewable energy equaling expensive energy are gone.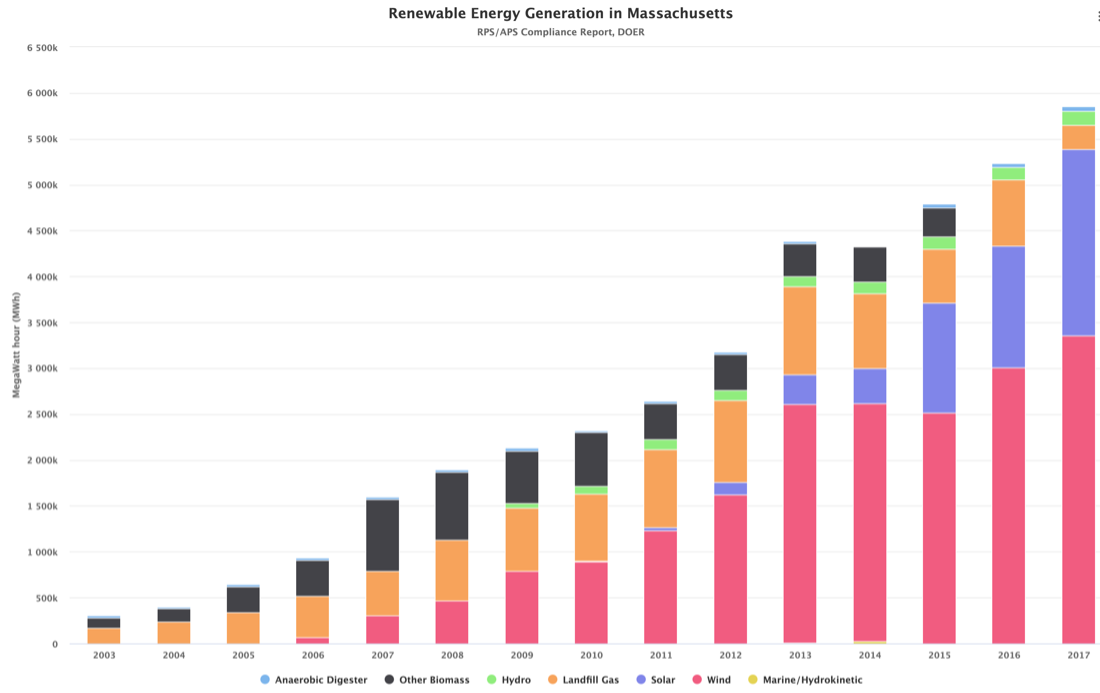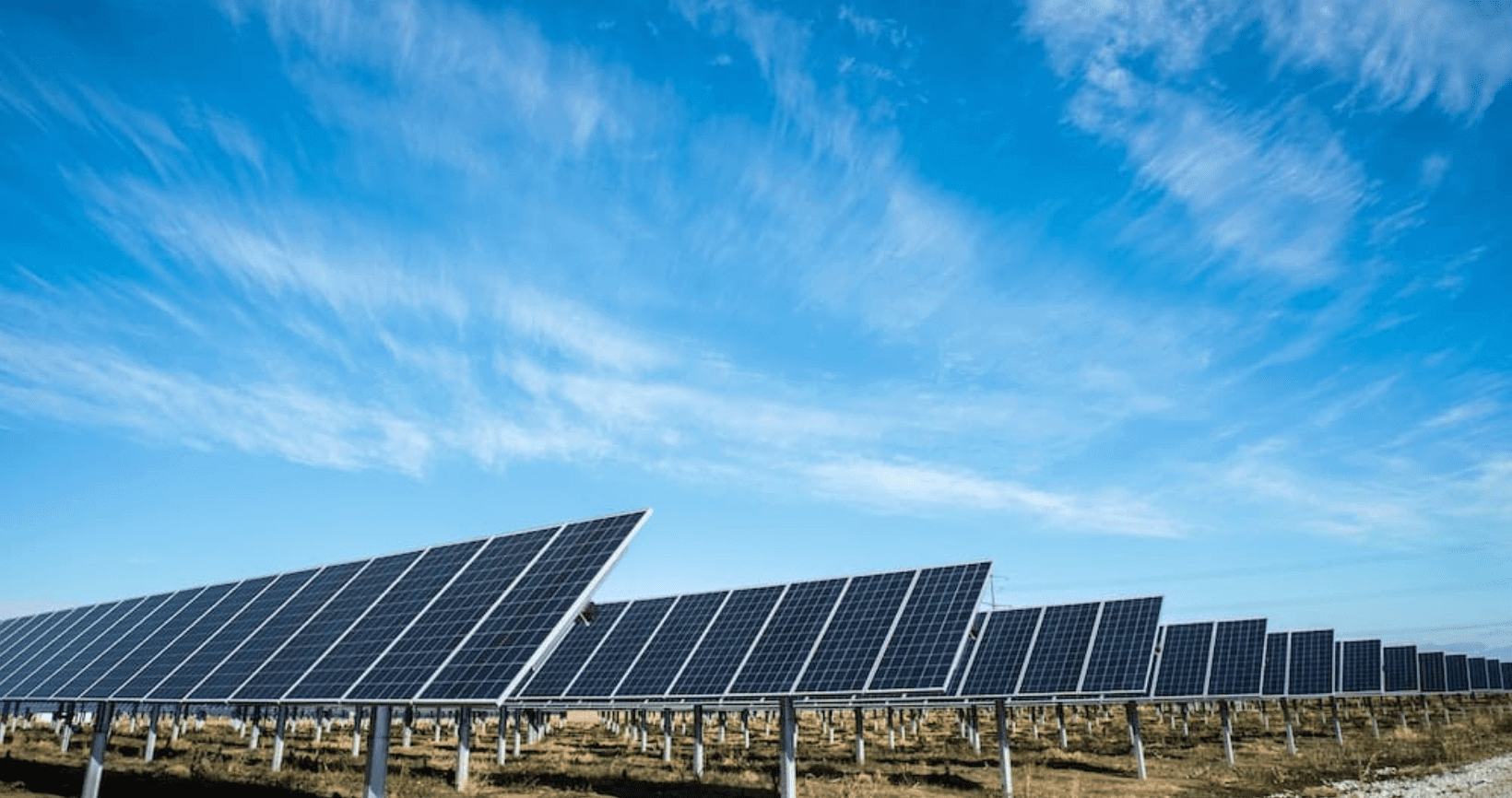 Support clean energy with Perch, get a discount on your electricity
Join Perch and get matched to a local community solar farm. Your "share" of the solar farm represents a portion of its energy generation, which is translated into solar credits that get applied directly to your utility bill reducing what you owe.
Perch will help you subscribe to a solar farm share in your area (subject to eligibility and availability).

While you won't be receiving solar electricity directly to your home, you'll be supporting the addition of more solar power to the overall energy mix on the grid—fighting climate change by lessening the reliance on dirty, harmful fossil fuels.

You'll receive a discount on your electricity bill in the form of credits—like a reward for supporting clean energy in your state!