1. Massachusetts' Community Solar Program
Massachusetts differs from many other community solar markets in that it does not have a stand-alone community solar program. Instead, the Bay State has an iterative incentive approach built into its solar mandate which yielded one of the strongest rates of community solar adoption in the country. As of early 2023, Massachusetts has an impressive 725 megawatts (MW) of community solar installed across 452 projects, showing as the third largest market in the country. With a statewide total of 4000 MW of installed solar of all types, community solar commands a significant share of the solar energy mix.
Massachusetts' current solar incentive structure is called the Solar Massachusetts Renewable Target (SMART) Program which began operation in 2018. The program has a declining block incentive structure for all types of solar up to 3200 MW. Originally at a 1600 MW capacity, the SMART program was doubled in size in 2020 to accelerate the solar market's recovery from the pandemic.
Currently, the SMART program provides incentives on a kilowatt-hour basis over 20-year periods for solar farms greater than 25 kilowatts (kW) AC in 200 MW blocks. The compensation rate for each block declines by 4% for each subsequent block up to 16 blocks. Each block is proportionally divided amongst the state's IOUs: Eversource, National Grid and Unitil. There are additional incentives in the form of adders for various priorities of solar development which also follow a similar declining block structure, instead called tranches.
As of early 2023, the Community Shared Solar adder is the most applied adder in the state at tranche 13 out of 16. It is also in the exception: all other adders are in tranches of 80 MW whereas the Community Shared adder is allocated in tranches of 60 MW. This is important to note as Low-Income Community Shared Solar (LICCS) is only in tranche 3 of 16. With over 1 GW of SMART program capacity left, Massachusetts' mature community solar market, and incoming federal incentives from the Inflation Reduction Act (IRA), there is reason to believe a second wave consisting of low-income community solar will soon make landfall in the Bay State.
2. Project Specifications and Program Details
Project Specifications
5 MW AC maximum system size per parcel
20-year program length for facilities larger than 25KW AC
Minimum of 10 subscribers
Maximum of 2 anchors
No more than 2 subscribers can take up a combined 50% of the total project capacity
25 kW AC per subscription per legal entity
50% of the project capacity must be made up of subscriptions 25 KW AC or smaller
Selection Process
When the SMART program launched in 2018, 2,500 applications were received in the first week, before reaching 11,000 after 10 months.
Projects are selected on a rolling basis provided projects meet the requirements of their application to the program. Project proposals are ranked by their requested compensation rate, where projects with lower rather than higher base compensation rates are given preference. Each utility will then select any eligible proposals up to their respective solicitation amount for that block.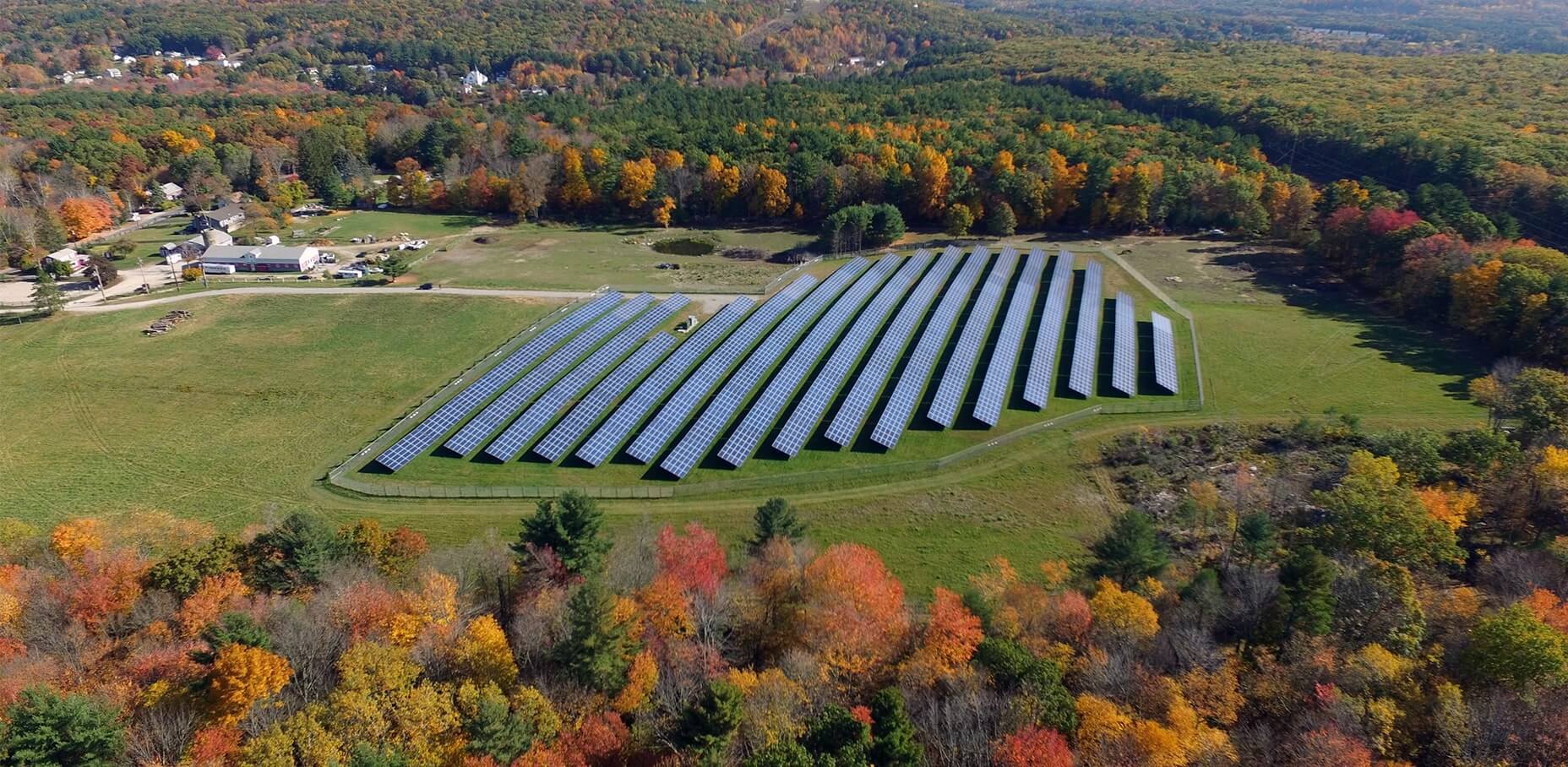 3. Low-Income Incentive Details
The SMART program does not have a separate program for low-income (LI) electricity customers. SMART instead uses various adders, including the Low-Income Community Shared Solar (LICSS) to incentivize LI-serving projects. It is worth noting that there is a small 5% carveout in each capacity block for "Low Income Community Shared" and "Low-Income Property" projects.
To qualify for the LICSS adder, a community solar facility must have at least 50% of its energy output allocated to LI customers. The LICCS adder starts at $0.06 per kWh and declines by 4% for each successive 80 MW adder tranche is filled.
Low-Income Definitions and Verification
There are two ways to verify LI customers to qualify an STGU for the LICCS adder. The customer must either:
Receive a reduced rate from the utility, known as R-2, or
Reside in a Low-Income Eligible Area
A Low-Income Eligible Area is a neighborhood, as identified through American Community Survey data, that has household income equal to or less than 65% of the statewide median income for Massachusetts.
Low-Income Eligible Areas are identified in this interactive map of Environmental Justice Block groups throughout Massachusetts. The neighborhoods that meet the Low-Income Eligible Area definition are highlighted in the map in the following categories:
Income (neon green)
Minority and Income (lime green)
Income and English Isolation (cyan)
Minority, Income and English Isolation (dark blue)
4. Compensation Rate, Incentives, and Credit Mechanism
The Base Compensation Rate for each STGU is determined by which block it is in and the adders it qualifies for. In each successive 200 MW block of capacity, the Base Compensation Rate declines by 4%. For all systems larger than 25 kw AC, the rate is locked in for a 20-year period.
Adders are also allocated in tranches that decline in value by 4% for each tranche that is filled, except for location-based adders. Each adder is allocated in tranches of 80 MW each, with the exception of the community shared solar adder which is allocated in tranches of 60 MW.
If there is not enough remaining capacity in a block for an STGU to fit entirely within that block, those STGUs will have a mixed compensation rate, proportional to the capacity that sits within each block.
SMART Adders
The rates provided here are the initial compensation rates for the program's first tranche. For specific compensation rates by adder tranche, refer to the section "Capacity Block, Base Compensation Rate, and Compensation Rate Adder Guideline" in the appendix below.
Incentives for community solar in the SMART program, in addition to their base compensation rate, are eligible for a maximum of five adders, one from each category.
1. Location based adders
| | |
| --- | --- |
| Generation Unit Type | Initial Adder Value ($/kWh) |
| Building Mounted Solar Tariff Generation Unit | $0.02 |
| Floating Solar Tariff Generation Unit | $0.03 |
| Solar Tariff Generation Unit on a Brownfield | $0.03 |
| Solar Tariff Generation Unit on an Eligible Landfill | $0.04 |
| Canopy Solar Tariff Generation Unit | $0.06 |
| Agricultural Solar Tariff Generation Unit | $0.06 |
2. Off-taker based adders
| | |
| --- | --- |
| Generation Unit Type | Initial Adder Value ($/kWh) |
| Community Shared Solar Tariff Generation Unit | $0.05 |
| Low Income Property Solar Tariff Generation Unit | $0.03 |
| Low Income Community Shared Solar Tariff Generation Unit | $0.06 |
| Public Entity Solar Tariff Generation Unit | $0.04 |
3. Energy storage adder
An STGU that co-locates with an energy storage system is eligible for a variable adder and is based on the ratio of storage capacity to solar capacity as well as the duration of the storage
The energy storage multiplier began at $0.045/kWh and reduces 4% for each successive tranche
Refer to the Guideline on Energy Storage in the appendix for the variable adder formula
4. Solar tracking adder
An STGU that uses equipment that maximizes energy production with panels that track the sun will qualify for this adder
Provides an additional $0.01/kWh
5. Pollinator adder
An STGU maintains at least a silver certification from the University of Massachusetts Clean Energy Extension Pollinator-Friendly Certification Program will be eligible
Provides an additional $0.0025/kWh
Refer to the SMART program administrator page for the most up to date information on the remaining capacity in each block and adder tranche in the application portal. Note that each application portal's initial webpage contains the same information for all utilities participating in the SMART program.
Greenfield Subtractor & Land Use Categories
There is also a greenfield subtractor to disincentivize developing solar on land that the state has deemed important to preserve, like critical habitats, watersheds, and forests for wildlife. The subtractor applies only to Categories 2 and 3 land use types. The subtractor is calculated on a per kilowatt hour per impacted acre basis. The total area impacted is determined by the square footage of the PV panels.
Category 2: $0.00125/kWh per acre impacted
Category 3: $0.0025/kWh per acre impacted
Refer to the Guideline Regarding Land Use, Siting, and Project Segmentation for details on how projects are classified in land use categories regarding the applicability of the greenfield subtractor.
Alternative On-Bill Credit (AOBC)
The AOBC is effectively the only credit mechanism available to new community solar projects in Massachusetts. The value of the AOBC is set at the Basic Service Rate of the project in their respective utility territory.
Basic Service Rates
The AOBC was created with the SMART program to allow systems that are unable to receive net metering credits have the ability to assign bill credits to other customer accounts, in the same way net metering credits can be used to virtually net meter. AOBC allocation changes are allowed up to four times a year.
The owner of the STGU that uses an AOBC can carry a balance of AOBCs on their bill, but the utility has the option to cash out the bill credits on an annual basis. This process varies slightly by utility:
National Grid:

The utility will initiate the cash-out process on an annual basis.

Unitil:

The utility will initiate the cash-out process on an annual basis.

Eversource:

The host customer will initiate the cash-out process with the utility on an annual basis.
At the end of a 12-month period ending March 31, the utility may pay a designated recipient in a lump sum amount any AOBCs remaining on the AOBC Generation Unit account. This amount will be adjusted by the ratio of the average ISO-NE Locational Marginal Pricing rate that was realized by the settlement of the output of STGUs with ISO-NE over the course of the year, divided by the average basic service rate for the 12-month period.
Individual AOBC recipients may carry a balance of AOBCs on their bill, but do not have the option for an annual cash out from the utility. If an active customer has more credits than can be used, the Owner of the AOBC Generation Unit should submit a new AOBC Payment/Credit Form to remove or reduce bill credits to that customer.
5. Market Analysis
The capacity of the SMART program is allocated proportionally to each participating IOU's size. Several blocks of capacity remain for both of the state's largest utilities, Eversource and National Grid, but the standard community solar adder has been nearly exhausted. Project owners and developers looking for the maximum return should pursue the LICSS adder for its complimentary requirements with the IRA's expanded Investment Tax Credit (ITC).
Massachusetts' electric utilities and their territories
Eversource Energy (formerly NSTAR)

1.4 million electric customers in 140 communities
Eversource's customer base is in the Boston metro area and immediately west, the Berkshires and the Cape Cod Peninsula

National Grid (Massachusetts Electric)

1.2 million electricity customers in 168 communities
National Grid's customer base is both north and south of the Boston metro area, with large service areas in the central and far western parts of the state.

Unitil

107,100 electric customers across New Hampshire, Maine, and Massachusetts.Unitil is a relatively insignificant part of the market, servicing electric customers in less than 10 towns in the north central part of state bordering New Hampshire.
6. Appendix
Utility Territory Map
Additional Resources
Massachusetts Department of Energy Resources
Other state community solar policy guides from Perch